Keep scrolling down this page to view our available dogs, puppies, cats & kittens.
Dogs and cats are being euthanized almost every day in shelters in Kern County.  Why go to a breeder, when you can save the life of a dog or cat by adopting one?
Our adoption days are most Saturdays (weather permitting) from 11AM to 3PM in the parking lot of Radio Shack, located on the corner of Tucker Road and Valley Blvd.  On the first Saturday of every month the adoption days are held at Tractor Supply on Mill St. right next to the 58 freeway. Only the dogs will be at the adoption days. You can arrange to meet the cats/kittens with their foster mom or dad.
All rescued dogs and cats are placed in foster homes until permanent, loving homes are found. The animals are vaccinated, spayed or neutered, microchipped, and given any necessary medical treatment during this time period.
If you see a rescue dog or cat that you are interested in adopting in a newspaper, on our web site or at  http://www.petfinder.com/pet-search?shelterid=CA127 the process is as follows:
Step 1: The Application
Each prospective owner fills out an adoption application. Contact us at (661) 823-0699 and we will send you an application.
Step 2: The Meeting
Once your application is approved, an appointment can be made for you to meet the rescue animal. At the appointment, an adoption volunteer from the Tehachapi Humane Society will help you assess whether the rescue animal is a good match for your lifestyle and your family. The volunteer can also answer any questions you may have about the adoption process.
Step 3: The Adoption
Before you bring your new pet home, you must sign a contractual agreement with the Tehachapi Humane Society. In addition, an adoption fee is requested.
Savannah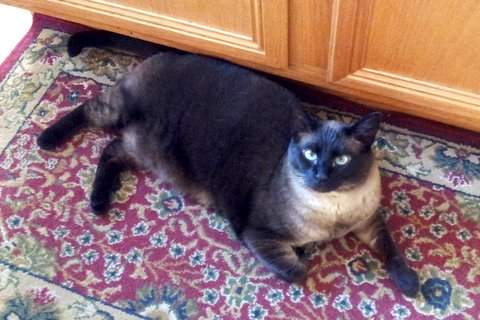 SAVANNAH: Spayed Female, Siamese Mix, 6 to 7 years of age. Savannah is a very dark, Siamese, Chocolate Point mix, who is a very plump, sociable kitty. She is well mannered and really likes children:! She is not very accepting of other cats and we have had no experience with her and dogs. This little girl was abandoned by her owners and found in a school yard. She, very much, would like to find a good, forever, home of her very own. Please give us a call if you think this girl would fit into your lifestyle. She is current on booster shots and is ready to go at any time. Contact her foster: Amy Webster, email is adictionary@outlook.com, phone number is 661 823-4299
Sugar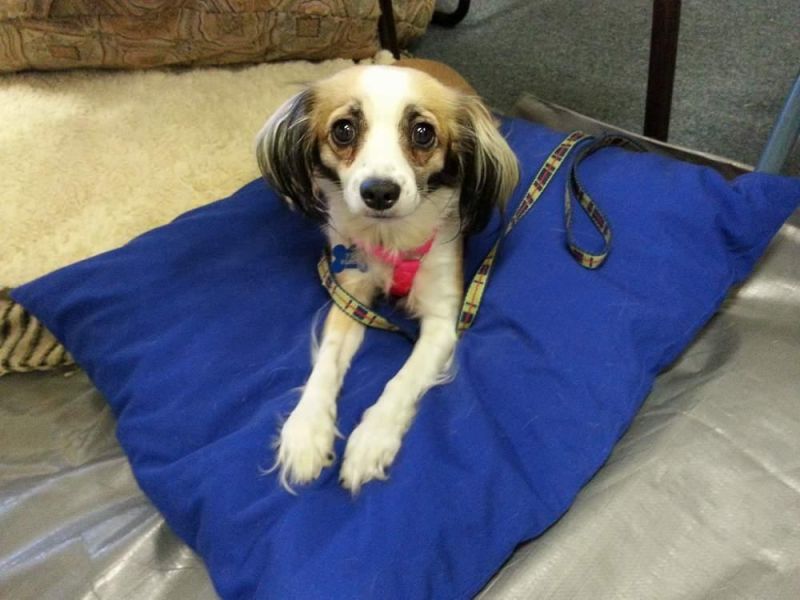 Sugar is a 2 year old Papillion Spaniel mix. She has been spayed, micro-chipped and is current on her shots .She is crate trained and house trained. She walks on a leash and is good in the car. She plays well with her foster brother and sisters. She is afraid of cats.
Will you please consider giving her a forever home. For more information or to meet Sugar contact Iris at irislehr@att.net
Pretty Girl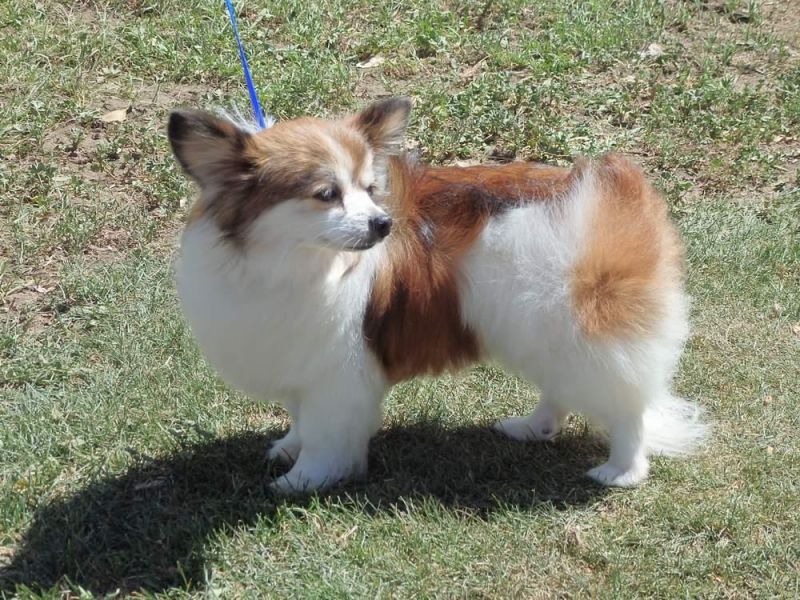 This is pretty girl. She was found at a gas station near Lake Piru and a nice couple picked her up. They tried to find her owner with no luck and were going to have to send her to the shelter. That is when Terry took her in. She is about 5-6 years old, spayed, weighs about 5lbs and we think she is a mini sheltie Chihuahua mix. She seems to have been treated like an only princess because did not like the other dogs at first but is getting used to them. She wants to be a lapdog so she should go to a quiet home with no other pets and someone at home most of the time to sit with her. She needs an experienced dog person that will teach her a manner or two as sometimes she will growl at someone when they come in. She definitely thinks she is THE DIVA!!! If you think Pretty Girl sounds like the dog for you please call Terry at 661 822 3670. This animal was placed as a public servic
Shadow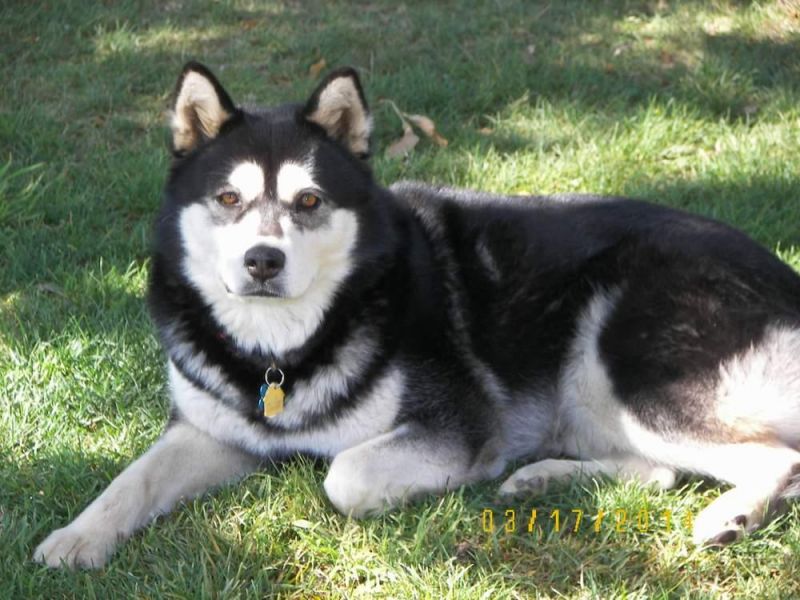 Shadow is a 3 year old Husky mix.
She is black with white markings and she does not have blue eyes.
Her shots are up to date and she has had a RFI chip installed.
Shadow is a very gentle dog, she loves to be with people. She seems to get along well with children.
She has never nipped or bitten any one as far as I know.
She walks easy on leash and rides in cars well.
She is an Alpha Female and will try to dominate other dogs.
Shadow lost a toenail on her right front paw and had to have surgery but she is recovered and it appears that the toenail is growing back as the veterinarian said it would.
I will give Shadow up to a good home at no cost and I will include all her records.
My name is: Jerry and my cell phone # is: 661-742-3454.
This animal was placed as a public service.
Jake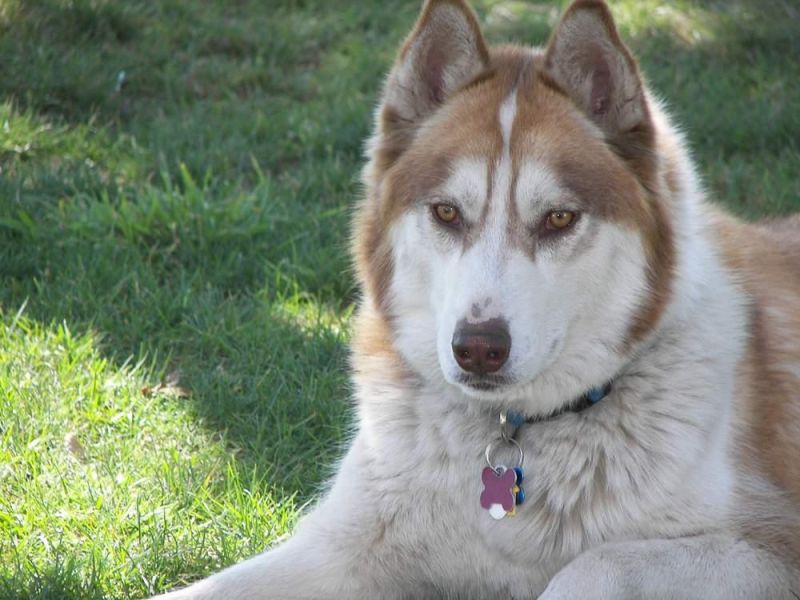 Jake is a Male red and white Husky mix .
Jake is about 2 1/2 years old in good health. He does not have blue eyes.
All his shots are up to date and he has had a RFI chip installed.
Jake will play as long as you want to and gets along with children.
He has never nipped or bitten anyone as far as I know.
He tends to pull a bit on leash at the start but then relaxes into a gentle walk.
Jake rides in cars well.
He is not house broken and has spent most of his time on the back patio.
I will give Jake up to a good home at no cost and I will include all his records.
My name is Jerry and my cell phone # is: 661-742-3454
This animal was placed as a public service.
CHICA
Meet Chica… found on the streets of Mojave. She has her bling on now!!! This is the sweetest little girl ever. She's about 2 years old, Chi, she's a good girl. She is at her foster Mom's house- Iris- Tehachapi Humane Society. She is looking for a furever family to love her. She has all her shots, and will be spayed before adoption. Contact Iris at 822-3795 or me – Lynette Jones here on Facebook. (I carried her in my purse into Walgreens, and she was so happy!! She loved it!) She loves the park and she loves to watch TV.
KANDY
Kandy is a 2-3 year old white and tan Terrier mix. She is spayed,micro-chipped and current on all of her shots. She is house trained and crate trained. She walks on a lash and likes to go in the car. She gets along with her foster sisters, but we do not know about cats. Kandy is a very loving little girl. Kandy has to go to a single person home.She bonds to her person and is very protective. For more information on Kandy contact Iris at: irislehr@att.net